Project Management is defined as the application of knowledge, methods, processes, skills and experience to achieve a specific set project objectives. Constrained within a finite timeline, budget and resources, Project Management revolves around certain parameters and methodologies to fulfill the agreed final deliverables.
Waterfall, Scrum, Kanban, Lean, Six Sigma, Agile, and Hybrid are the most popular methodologies in Project Management. Among the most commonly known, Agile and Scrum, this blog mainly focuses on the key differences between the two.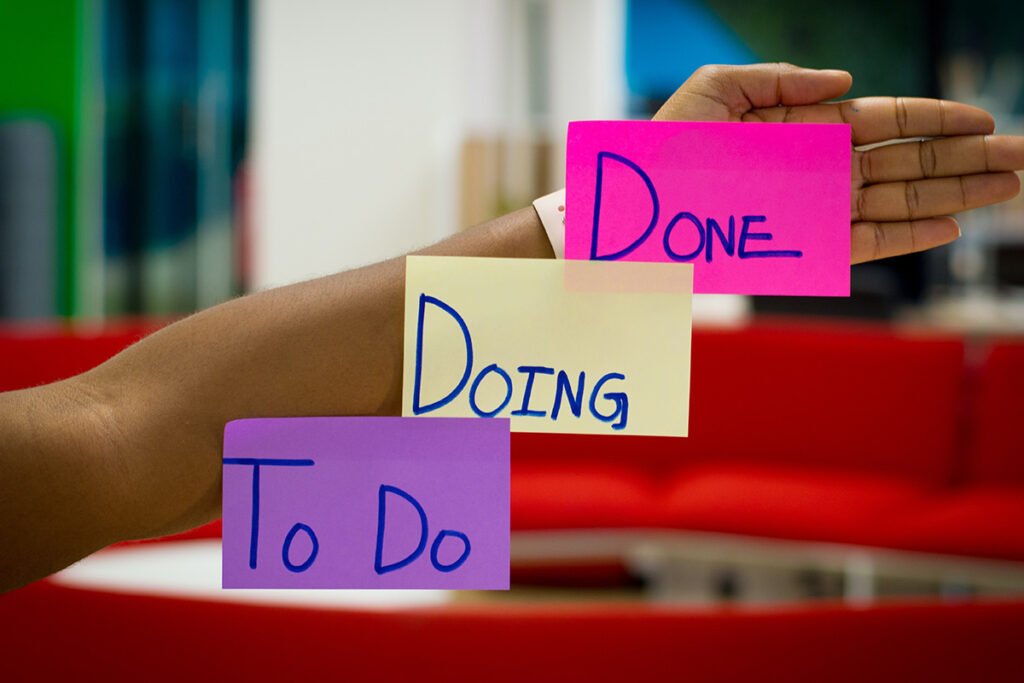 What is Agile Methodology in Project Management?
Probably one of the most recognizable project management methodologies, Agile is an approach that is suited best on projects that require continuous iteration or incremental changes. Agile Development is also an umbrella term used to describe an iterrative software development process. Agile was further developed due to the inadequate responses of the Waterfall methodology, which then requires a sequential approach (with each phase completely wrapping up before beginning another phase).
In this methodology, teamwork, constant communication among stakeholders, and maintaining a sound work relationship are fundamentals to the full practice of Agile.
"At 'The Studio Bridge', we work as a team that values our individual skills. We openly help each other on how to speed things up while, at the same time, maintaining the quality of our work."
Joyce also shared that in Project Management, the team constantly collaborates to ensure that our clients are happy and satisfied.
How is Scrum different from Agile?
Scrum of scrums. The term scrum is taken from the rugby sports, whereas a scrum requires a formation of players. Scrum in Project Management, is a scaled agile technique that offers a way to connect multiple teams who need to work together to deliver complex answers and solutions.
In simple terms, Scrum is a specific Agile Methodology. This focuses on teamwork, accountability and progress with well-defined goals.
Below are the notable differences between Agile and Scrum:
| | |
| --- | --- |
| Agile | Scrum |
| Agile is a more rigid method. So there is not much room for frequent changes. | Scrum practices flexibility as it quickly reacts to changes. |
| In an Agile process, leadership plays a vital role. | In Scrum, it fosters a self-organizing, cross-functional team.  |
| Simplicity is key in design and execution.  | Innovation and endless experimentation are integral parts of design and execution.  |
| Agile involves collaboration and face-to-face interactions between members of cross-functional teams.  | Scrum is achieved in daily stand up meetings.  |
Note that the above listing of these differences may be limited and not be exhaustive. The intention of this blog is solely for educational purposes only. If you have anything to add or any suggestions to make, feel free to share with us.
We hope that you've learned a few lessons from this blog. Stay tuned for more industry-related and value-adding content on our blog and our social media pages. 'Till next time!
Learn more about 'The Studio Bridge' expertise today.
For inquiries on our services or to request a quote, send us a message on our Contacts Us page.