Designers (probably most) are intrigued and hooked on the latest Netflix Series 'All Of Us Are Dead'. The online streaming service giant did it once again! You might have found yourself binge-watching over the weekend with thrills, suspense, heart-pounding twist-and-turns of the 12-episode series.
Handpicked from our favorite scenes, here are 5 Designer Lessons that you might be able to relate with:
This scene can be representing a lot of lessons that designers can relate to. But to name one, it can be 'seeing things through' upon receiving a project or Creative Brief. Beyond reading a client's contextual setting of expectations, we see things above and beyond words.
We may be holding glass windows to stay put and stand still, while pushing our imagination to what works best for the greater good.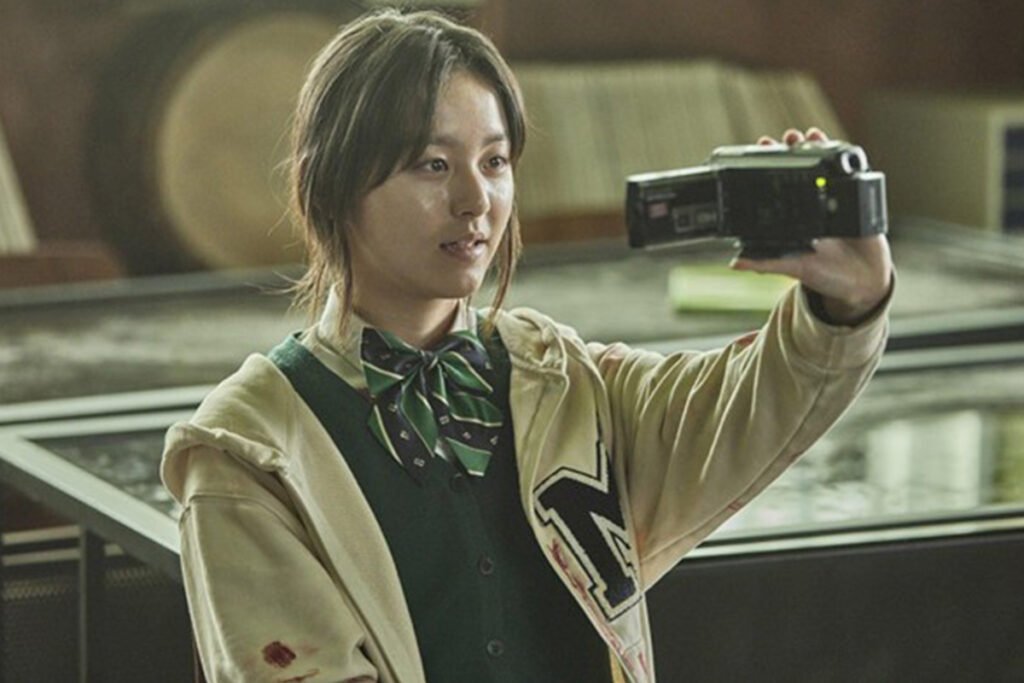 Remember that scene when the surviving students of Hyosan had those selfie videos of themselves to record their own memories, filming the personal sentiments, wishes and remembering their loved ones. In the photo above, it was Nam Onjo's turn.
Designers can relate to this. We, at times, speak to ourselves pondering the why's, what's and how's. We challenge the norm and create things that matter to us and most especially to the clients we serve. At the end of the day, we envision each output leaving remarkable pieces of memory.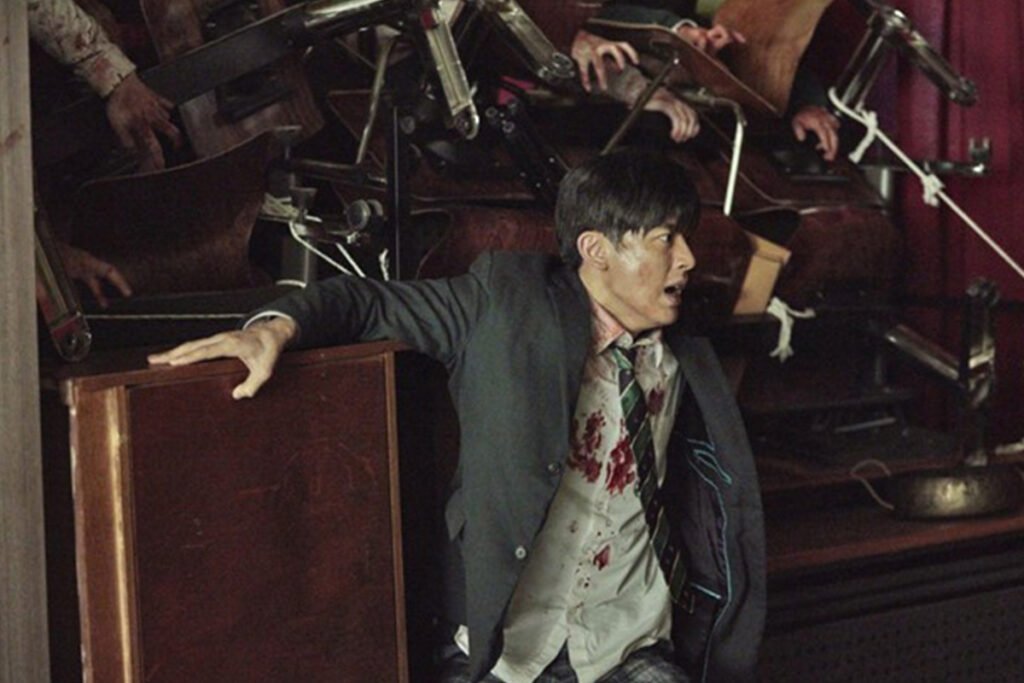 When Lee Suhyeok was one of the men standing blocking the zombies from going over the barricade (creatively filed up from chairs, tables, and all things useful from an average-sized classroom) made by their group of friends, we see him taking the lead in who goes to the back door first for a safe escape.
This brings out the lesson of 'Setting Priorities'. Designers can see Creative Briefs filing up. With complete project understanding, time management, and productivity-efficiency measures, our "exit" in each job order can be handled with fulfillment and grace.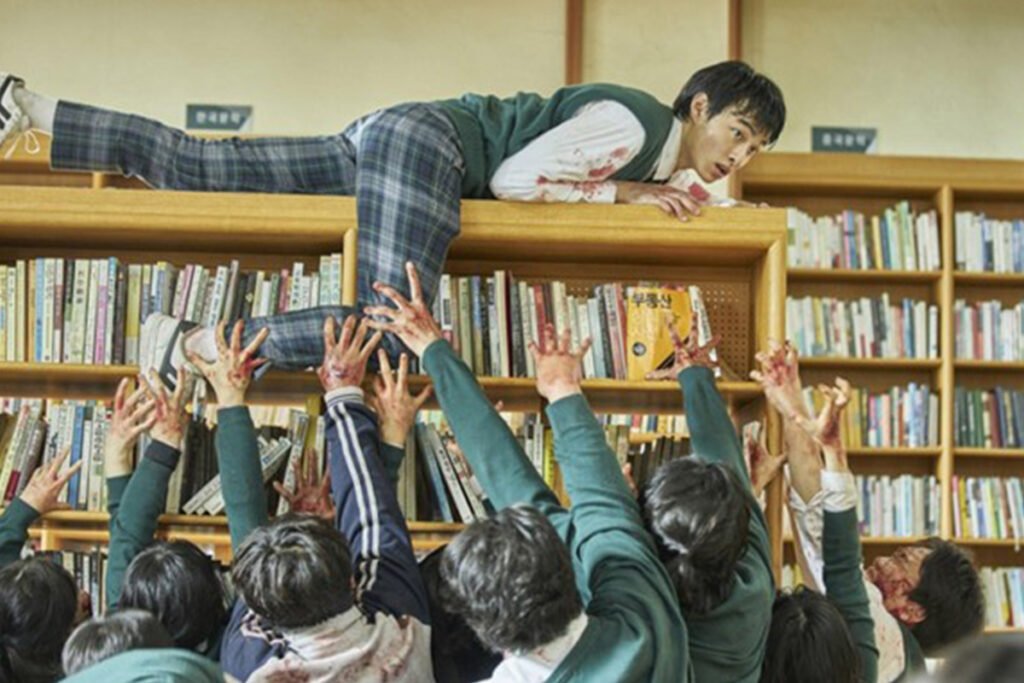 Lee Cheongsan, before having that fearless fight with Gwi-Nam, cleverly climbed, and jumped over the top of library bookshelves. He took his moment to look around before making a move. Design Studio, like The Studio Bridge, understands all projects from the ground and up, then manages them with a bigger picture in mind.
Above all, designers can ultimately apply the 'big picture understanding' of creatives. Conceptualization is truly a fundamental piece. However, all essential elements must be taken into account to deliver within or beyond expectations.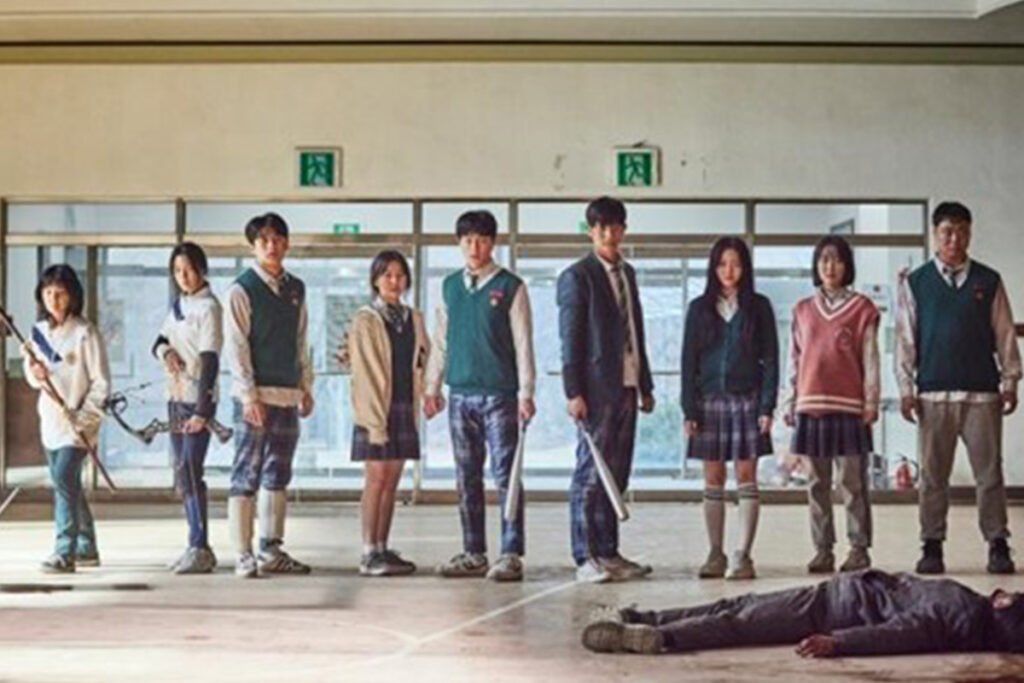 And in one of their last stops, before finding their way out through the mountains, the surviving friends of the season prepare for an unexpected battle. Whether a designer stands on the left, right, or any part of the line, they all play a role that makes a mark and leaves a lasting piece of emotions, experience, and memory.
Let's continue to 'always becoming and being a team player'. Because the stories we tell, are worth a thousand thrills, twists and turns, full of life.
We hope that you've picked a few lessons from this blog. If you haven't watched the series yet, you can find it on Netflix. Stay tuned for more industry-related and value-adding content on our blog and our social media pages. 'Till next time!
Learn more about 'The Studio Bridge' expertise today.
For inquiries on our services or to request a quote, send us a message on our Contacts Us page.